Community Ed Classes
The Healing Process: How Art and Writing Can Help Us Heal
In his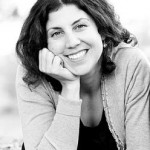 book, Op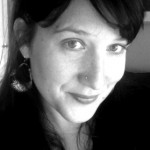 ening Up, James W Pennebaker, PhD, documented his decades-long research into the healing effects of writing, proving that through keeping a journal or diary we can create a cohesive personal narrative of our lives. Likewise, if we are able to link our emotions to specific events, we can learn to honor where we've been and create new beginnings from our losses. By exploring our feelings through art and writing, we have the power to transform emotions and events into milestones that can ultimately contribute to our lives. Please Join Courtney Putnam, MFA, LMP, Reiki Master, and Natalie Serianni, MA and English Faculty at Cascadia Community College, for this two part workshop on Healing, Art, and Writing. Learn how art, writing, and various other contemplative practices can help us to become aware of our personal battles or issues, how to accept them, and how to move into a personal healing process. The fee includes all art media materials.
Location: Cascadia Community College, Building TBA
Dates: Two Saturdays – 7/23/2011 and  7/30/2011
Times: 12:15 PM – 4:15 PM
Fee: $125
To Register: Click here.
Encaustic Painting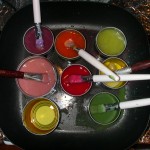 Painting with pigmented wax, is an ancient art form that has made a resurgence in the art community. Once students understand the basic materials, techniques, and safety requirements for encaustic painting, the creative mind takes over and anything is possible. Students will learn that encaustic painting is methodical and spontaneous, precise and freeing.
This class is a basic introduction to encaustics that will allow students to create at home on their own. The fee includes all art supplies.
Location: Cascadia Community College, Building TBA
Dates: Four Tuesdays – 8/2/11, 8/9/11, 8/16/11, & 8/23/11
Times: 6:30PM – 8:30 PM
Fee: $200
To Register: Click here.