Bodywork Sessions and Rates
Swedish Massage • Reiki • Deep Tissue Massage • Trigger Point Work • Acupressure • Myofascial Work • Hot Stone Massage • Guided Visualization • Mind-Body Integration • Intuitive and Shamanic Work • Card Readings • Emotional Release and Support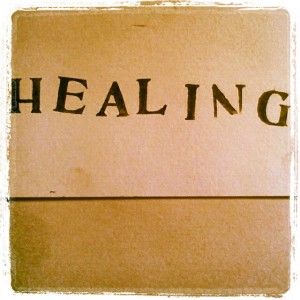 ---
INTEGRATIVE BODYWORK SESSIONS
I offer integrative bodywork sessions tailored to fit your particular needs and concerns and hold a soothing and safe space for you to relax and heal. Our time together is shaped by what you are wanting for yourself when you arrive at my door and we co-create your session to meet your needs using whatever strategies or modalities feel fitting for you. Every massage session includes hot towels and stones, as well as aromatherapy of your choice.
Thirty-minute focused session: $50
Sixty-minute session: $80
Seventy-five-minute session: $95
Ninety-minute session: $110
Sixty-minute hot stone session: $100
Ninety-minute hot stone session: $130
---
Reiki for Animals
Reiki sessions for animals last approximately one hour, with a portion of that time spent communicating with you and your companion animal regarding particular health, behavioral, or emotional issues. Reiki time will vary based on the size of the animal as well as the animal's response to energy work.
$70 for full sessions
$40 for focused sessions
---
Two-Hour Healing Ceremony:
$200
I offer you two hours of ceremony, in which you will explore what you want for yourself. In a soothing, relaxed state, our ideas become more clear, our sense of self feels more solid and grounded, and our clarity of purpose is illuminated. When we are able to turn off our beta (highly conscious) minds and sink into an alpha (very relaxed, yet aware) state, we become more open to possibilities with fewer noises from our inner critics. Please join me for a session about YOU and what YOU are wanting for yourself.
This session is a ceremony, and by that I mean it contains symbols, rituals, smells, and sounds that will support your transformational process. A ceremony is a rite of passage, and over the years my bodywork sessions have come to naturally incorporate powerful rituals to support letting go, reintegration, inner journeying, and sound/vibrational healing. And in for your session you get to co-create what rituals seem important for you at this time. Prior to your session, you will fill out a comprehensive questionnaire about what you are wanting for our time together.
Some of these activities might include any of the following:
Burning ritual for letting go
Card reading
Guided visualization
Journaling
Drawing/Coloring
Vibrational healing (using tuning forks, Tibetan singing bowls, and/or drumming)
Energywork and/or Massage
Intuitive reading, including connecting with loved ones who have passed or spirit guides
Movement
Use of hot basalt river stones
Aromatherapy
Smudging
Use of semi-precious stones
Color Therapy
Reintegration (wholeness) work
In addition, in every session you will get a lovely pot of tea of your choice, a bubbling foot bath, and an individualized Healing Ceremony Packet to guide you on your path to healing, transformation, manifestation, and actualization.
---
ADD-ON

or

STAND-ALONE SESSIONS
Please request add-ons when making your appointment. Thank you!
Light Therapy: $30
Sit for thirty minutes in front of the soothing rays of a 10,000 lux full-spectrum light box. Full-spectrum light therapy can help boost your mood and combat the effects of S.A.D. During the fall and winter months, this form of therapy is especially effective. Absorb the healing light as you soak your feet and enjoy a cup of tea.
Reflective Journaling: $30
Enjoy thirty minutes of time to yourself and for yourself. Allow your creativity to flow onto the pages of your very own journal (provided), soak your tired feet in an aromatherapy foot spa, and warm your body with a cup of tea. Process your hectic day, explore your inner thoughts and dreams, or play with some of my writing prompts. This journal time is especially beneficial for those who have a difficult time "turning off" their mind during a massage session.
Card Reading and Consultation: $45
Consider experiencing a card reading for a bit of insight into an issue in your life. I have Tarot cards, Animal Medicine cards, Plant Oracle cards, and more!  During the session you will have your choice of tea for some nice warm sipping. Whether this is a stand-alone session or added on prior to your bodywork session, let the wisdom of the cards allow you to feel the potential for healing, personal growth, and transformation. Time: approximately 45 minutes.
---
---
SPECIALS
Each quarter, I offer a unique two-hour holistic healing session, which includes bodywork, energy work, and other specific creativity or healing modalities based on a theme or on the season. To learn more about this season's special, click here.
---
THE GIFT OF BODYWORK
Purchase the gift of bodywork for a friend or loved one!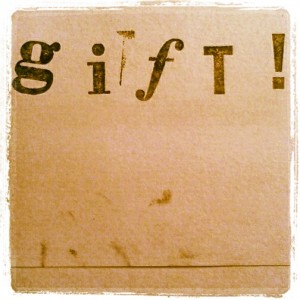 ---
THE FINE PRINT
Reduced Rates for massage students: One-hour massage: $65; one-and-a-half hour massage: $95
Please let me know 24-hours in advance if you need to cancel your appointment. You will be charged the full price for your session missed.
I accept payment in the form of cash, checks, and credit cards.
I no longer cover health insurance claims, though I would be happy to provide a receipt for your own purposes of reimbursement from your insurance company — whether from health insurance or auto insurance (from a motor vehicle accident). Please let me know if you will be needing a receipt when you make your appointment so I can plan accordingly. Thank you!
Animals are always welcome at Rising Bird Healing Arts. It is, however, sometimes optimal to visit animals in their own environment to reduce the stress of travel and unfamiliar settings. As such, I do not charge a travel surcharge for animal Reiki sessions to homes located in the Seattle metro area.