Personal Growth Coaching
The way to accomplish the assignment of truly living is to engage fully, richly, and deeply in the living of your dreams. We are made to dream and to live those dreams. SARK
Where in your life would you like to experience positive, healthy, and meaningful growth? Are there aspects to your life that feel a bit stuck and could use some focused time engaging your best thinking? What does wellness mean to you and how do you want to take steps to feel whole, vibrant, and healthy? How would you like to be more creative in your daily life? What are your dreams and how can you see them coming true?
Are you wanting to work through a life transition? Is there some letting go you'd like to do and need some support and guidance?  Are you working on self-confidence?  Clarity of your goals?  Living with more mindfulness and intention?
In all, ask yourself, what does my my best self look like and what is getting in my way of being that best self?
Insist on yourself. Never imitate.
Ralph Waldo Emerson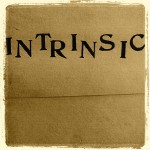 Using a variety of methodologies, including Intrinsic Coaching®, active listening, mind-body integration, energy techniques, creative exercises, guided visualization, and holistic guidance, I allow you to find what's important to you. My philosophy is that you know you the best and I can only see the tip of the grand iceberg you are.  My job is to help you to see your own powerful wisdom and vibrancy and to elicit your best thinking.
In my sessions I don't give unsolicited advice or make prescriptions or judgments. I allow your wisdom to unfold to you and I support you in finding positive steps that are resonant and sustainable to you. I listen deeply, reflect back what I hear and notice, and allow you to see the power of your own thoughts, feelings, and ideas!
Believing in your implicit worth liberates you to create more value for the world you serve. Danielle LaPorte
We co-create our sessions together because I feel that your wisdom and intuition is of utmost importance. Sessions may involve a variety of activities, including talking, mind-mapping, journaling, drawing/coloring, table-work (body-based experiences), intuitive readings, card readings, mind mapping, life mapping, and more.
What I offer which may be very different from other life/personal growth coaches is a body-based approach to inner knowing.
For many o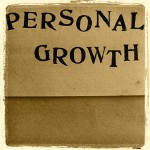 f your sessions with me, you may find yourself lying on my warm massage table, receiving Reiki energy, and with a relaxed body and mind, uncovering your truth(s), goals, dreams, and strategies.
My belief (and experience) tells me that the more relaxed we are in body and mind, the clearer we can think and the deeper we can listen to ourselves.
Knowing yourself is the beginning of all wisdom.
Aristotle
My coaching sessions are holistic and body-based, and are not counseling sessions; should you need referrals for a counselor for psychotherapeutic work, I will be happy to provide.
---
The Three-Month Commitment
For our work together to be deep, transformative, and effective, I ask that we both commit to three months of work together.
This is what is included in this three-month coaching period:
A first coaching session of 90 minutes so I can thoroughly get to know you and your goals, issues, challenges, and gifts. (After this session, you will determine if you would like to make the three-month commitment. If you decide that now is not the time, you are not obligated to continue. The price for this 90 minute session is $150 and that is all you would be obligated to pay. My hope is that you will see the benefit of continuing our work and that you will foresee the profoundly positive effects of focusing on yourself for three whole months. Giving yourself this gift is an act of self love! )
Five additional live one-our sessions with me over the next three months (approximately two sessions per month)
Three personal email check-ins regarding progress, questions, additional ideas, resources, inspiration, and more.
Cost: $750 ($700 if you pay in advance). I offer a payment plan of $250/month for those not paying the total up front. I do take credit/debit cards.